The 10 BEST Restaurants in Paris.
We would like to share with you few trendy places in Paris where the restaurants' owners are really serious when it comes to the quality and service. Discover Paris from the eyes of true Parisien!
1. Passerini, Diner and Lunch €€€
The Restaurant Passerini is the culmination of two years of reunion (since the closure of Rino in March 2014) to create a place that resembles them, a family place, in the restaurants of the south of France. France or Italy they love so much. More comfort for guests accustomed to the narrowness of Rino, and more freedom with a choice of à la carte dishes for the weary of the unique menu.
Address: 65, rue Traversière 75012 Paris
Phone: 0033 1 43 42 27 56
Photo credit © Mickaël A. Bandassak and Romain Bassenne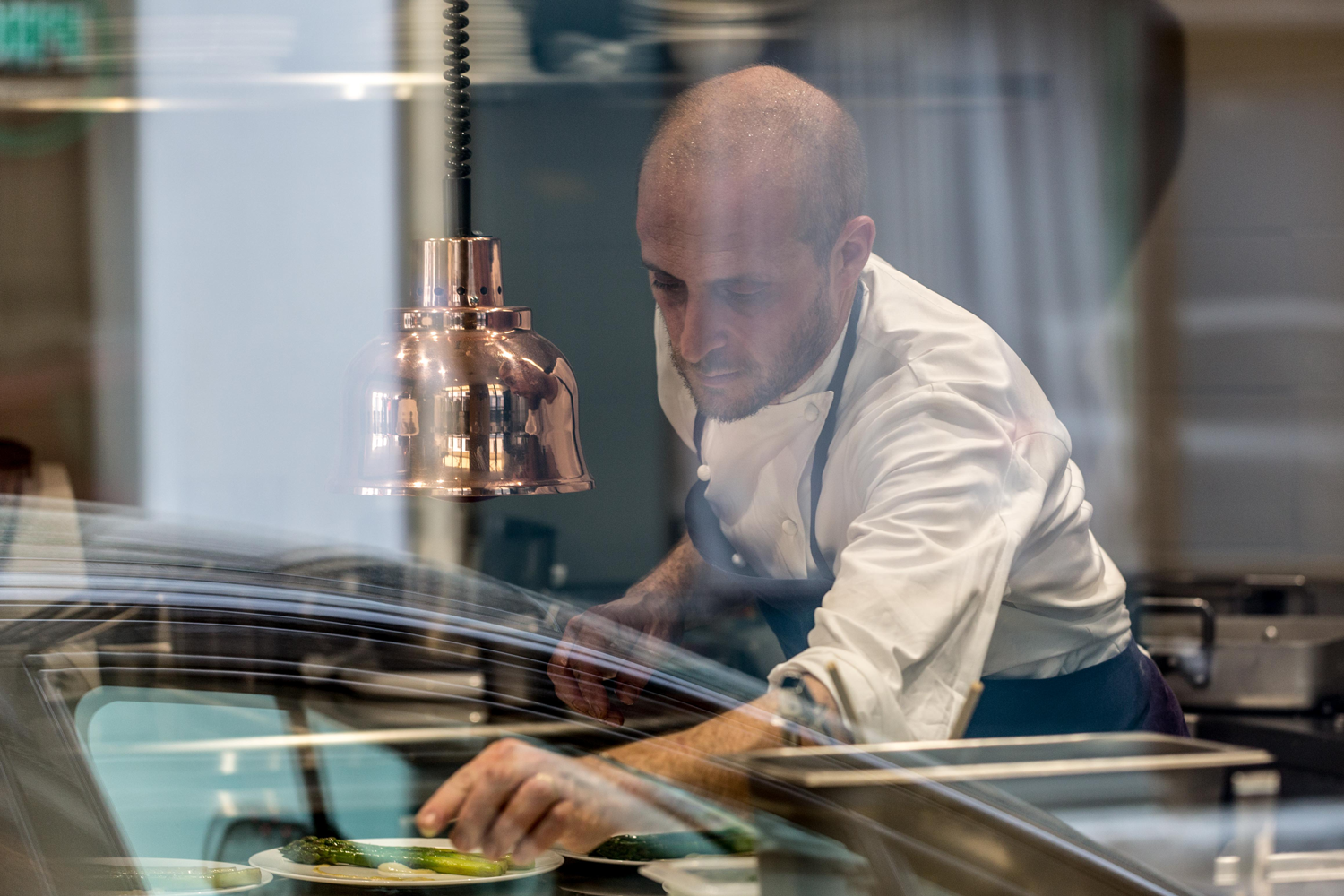 2. MAISON LAUTREC - FRANCE, PARIS €€€
In a neo-bistro decor with intonations art deco, the cocktail bar and the restaurant propose a new concept, skilfully extirpating clichés and proposing a real place of life. The Lautrec House is the perfect place to start and perhaps end the evening.
Address: 63 Rue Jean-Baptiste Pigalle, 75009 Paris
Phone: 01 53 21 07 78
3. Au Passage, Lunch and Diner €€
The creative, seasonal menu of sharing plates means that every delicious mouthful dances across your tastebuds. Also an amazing wine list with lots of interesting things to taste by the glass. Friendly staff, good atmosphere
http://www.restaurant-aupassage.fr/en/
Address: 1bis Passage Saint-Sébastien, 75011 Paris, France
Phone: +33 1 43 55 07 52 baraupassage@gmail.com
Copyright © Au Passage
4. RESTAURANT BOTANIQUE PARIS, Lunch & Diner €€
Reinventing French gastronomy as they imagine it is a permanent quest without limit but imprint of rules.
http://www.botaniquerestaurant.com
Address: 71 Rue de la Folie Méricourt, 75011 Paris, France
Phone: +33 1 47 00 27 80
Copyright © Botanique Restaurant
5, RESTAURANT GARANCE, Diner €€€€
Restaurant in Les Invalides in Paris, Garance has as Chef Guillaume Iskandar and as Director and Sommelier Guillaume Muller, former sommelier of Alain Passard at Arpège, who will make you discover his intimate cellar.
http://www.garance-saintdominique.fr/
Address: 34 Rue Saint-Dominique, 75007 Paris, France
Phone: +33 1 45 55 27 56
Copyright © 2012 Garance
6, RESTAURANT PERTINENCE PARIS, Diner €€€€
French cuisine is adorned with Japanese techniques to draw its quintessence. They met each other when Restaurant Antoine was created in 2011 (with Chef Mickaël Féval) and after great experiences, Ryu and Kwen decided to start their food journey in an intimate and discreet place, with their own style, where french cuisine combines with japanese elegance.
https://www.restaurantpertinence.com/
Address: 29 Rue de l'Exposition, 75007 Paris, France
Phone: +33 1 45 55 20 96 restaurantpertinence@gmail.com
Copyright © RESTAURANT PERTINENCE

7. RESTAURANT SEPTIME, PARIS, Diner €€€
One of the best meals in Paris,You need to get a reservation first and for sure everything will be all worth it. Septime is one of the best restaurant in paris you can enjoy their meal the atmosphere and their friendly staff. You should try!
http://www.septime-charonne.fr/
Address: 80 Rue de Charonne, 75011 Paris, France
Phone: +33 1 43 67 38 29
Copyright © SEPTIME
8, RESTAURANT ACCENTS PARIS, €€€
This kitchen is inspired by the living by selecting products from a responsible agriculture and respectful of its territory and the rhythm of the seasons. It is also the idea that every day the spirit of creativity that animates them never strays from their traditional bases so that this memory can be perpetuated in their duty of transmission.
https://accents-restaurant.com
Address: 24 rue Feydeau Paris, France 75002
Phone: +33 1 40 39 92 88
Copyright © ACCENTS table bourse
Coup de Coeur:
8, RESTAURANT DAVID TOUTAIN, Diner €€€
His restaurant, David Toutain dreamed creative, friendly and open. A place bathed in light and dressed in noble and natural materials: oak, concrete, glass. An atypical and warm place.
Address: 29 Rue Surcouf, 75007 Paris, France
Phone: +33 1 45 50 11 10
Copyright © David Toutain
8, RESTAURANT FULGURANCES, PARIS - Diner €€-€€€
"Fulgurances, l'Adresse" acts as an incubator, welcoming young chefs to take over the kitchen in order to find and refine their identity, test their ideas, and learn how to manage a team, before setting off to open their own restaurant. The natural evolution of their event "Les seconds sont les premiers", which brings sous chefs center stage, and a more long-term approach that gives these young talents a creative space where they can thrive. If you are currently a sous chef, on the brink of setting off to open your own restaurant, don't hesitate to get in touch! Perhaps you could be the next resident chef at l'Adresse.
Address: 10 Rue Alexandre Dumas, 75011 Paris, France
Phone: 00 33 1 43 48 14 59 rebecca@fulgurances.com
Copyright © Fulgurances
9, RESTAURANT SATURNE PARIS, Diner €€€
Saturne prefer short circuits and clean agriculture. Their wines are chemical-free and their kitchen without artifice. Quality and simplicity are essential for us. The products are all handmade, organic and beyond, No meat sous-vide, no surmanipulation, only the "right" technic ...
Address: 17 Rue Notre Dame des Victoires, 75002 Paris, France
Phone: +33 1 42 60 31 90
Copyright © Saturne
10, Belle Maison, Lunch & Diner €€€
Belle Maison is first of all three friends, holidays on the beach and especially on the island of Yeu, a passion for gourmet bistro cuisine and to receive it in a family-friendly atmosphere! A passion for gourmet bistro cuisine and for the good to receive in a family-friend atmosphere. The team welcomes you in the same spirit as their bistrots Pantruche and Caillebotte ... in a slightly more iodized atmosphere with a nice concentration of fish on the map ... and, a little meat anyway, say 90- 10%! Their Chef works mainly with angling fish from short distribution channels that respect species and marine resources.
http://www.restaurant-bellemaison.com
Address: 4 Rue de Navarin, 75009 Paris, France
Phone: +33 1 42 81 11 00 $$$
Copyright © BELLE MAISON